The most important thing to start with is to find out what you need that dating for. Determine your real aim whether it's a spouse, light flirt or simple time killing. In that manner you will avoid unnecessary communication.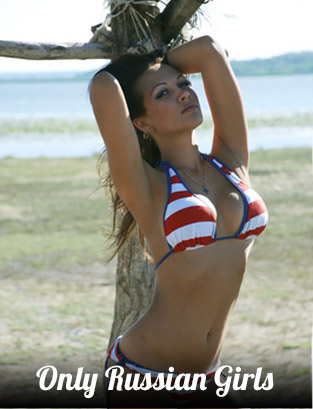 1. Try to be maximally honest while filling in your profile with the information. You'd better leave a filed blank if you don't know how to answer this or that question. While presenting yourself on the website you need to avoid telling the common things she has heard of many times before. All what you need is to describe your strong points and character trying to let her know that you are the very man she is looking for. Let the Russian girl bite the hook but only a little bit of it. By doing so you will keep the intrigue and make her putting some more efforts in discovering you.
2. Placing your own picture is also very important. A very serious attitude is required in that case. Thoroughly select the best photos you have keeping in mind your intention. We strongly recommend a modest family photo.
3. Also, remember that a virtual acquaintance differs from the real one and feel free to make several of them. Start your online search using several parameters decreasing them later. Thus you can select the girl that fits you the most.
4. While looking at the girl's picture don't forget that it does not speak but the owner does. Go on reading what she wrote about herself. What if she does not care about travelling you are fond of preferring staying at home and knitting. Are you sure that you will be able to discuss that topic?
Although we have covered only the basic things it is the very beginning of your successful getting acquainted with a Russian girl which may leave a deep trace in your life or change it once and forever.